Adding order legs on the fly
For maximum agility, Yojee lets you add delivery legs while your order is being executed by your team or your partner. Here's how.
Step 1: In your order templates, choose to allow legs to be added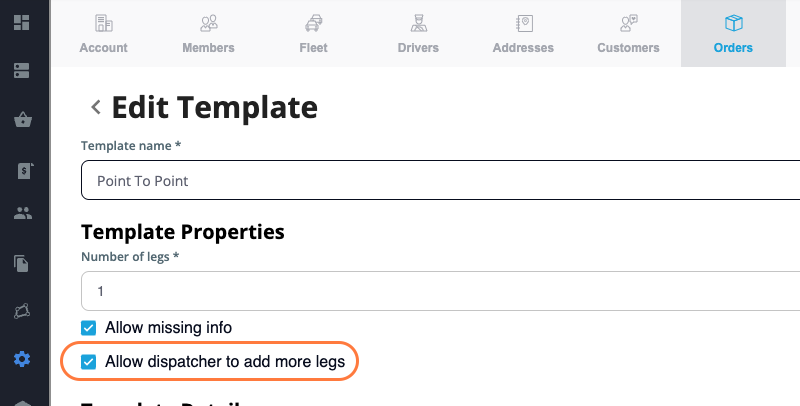 Step 2: Any new orders which require additional work can be edited

You can also make changes to orders which have been partially or fully completed by a driver.
Tip: Any changes made to the orders are recorded in the audit logs for reference. You may recalculate the charges if new charges apply, or retain existing charges. Charge changes are also recorded in the audit log.