Creating Orders in Yojee - Batch Upload
There are two main ways excluding integration to create your orders in Yojee - Manual or Batch Upload
Creating a Batch Upload
Select Create Order from either List or Explore View,

Or from within the Orders screen

Select Upload CSV File.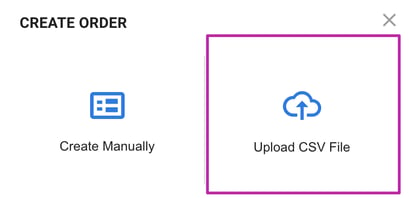 Drop your pre-configured file into the batch upload window, ensure the correct template is selected, choose your sender and select SAVE ORDER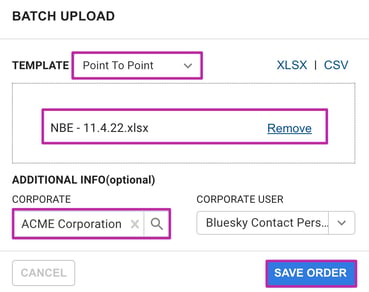 Voila! Your Orders have now been created! 🙌
To download a template, click on the XLSX or CSV hyperlink as shown in the window above
After a batch id upload, it now generates a batch id. To find out more, click here.