Chat with Dispatcher or Driver
Under Chat, the driver is able to communicate with the dispatcher of the same company.
As a Dispatcher, select the chat icon to contact your driver in Yojee.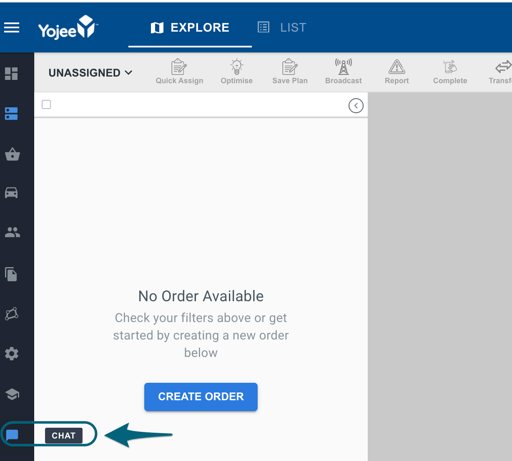 Select the driver you want to chat with and start typing in the message box. The dispatcher and driver have the option to add an image to the chat if required. Click on the paperclip to add an attachment.
The driver can either start a new chat by going to the menu and selecting the chat icon.
.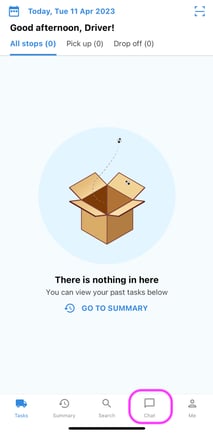 Or if a new chat is received from the dispatcher, it will show in the bottom corner of their driver app view.