Cancel Selected Items
Due to unforeseen circumstances, you may need to cancel multiple items even after creating them in the system.
Pre-requisite
Under Items section - Unassigned tab, bulk select or manually select your preferred items
Cancel selected items in 2 steps
Click Cancel button
Confirm the cancellation
1. Click Cancel button

Note: If you just want to quickly cancel an item, you can click three dots icon at the right side of the item and select Cancel.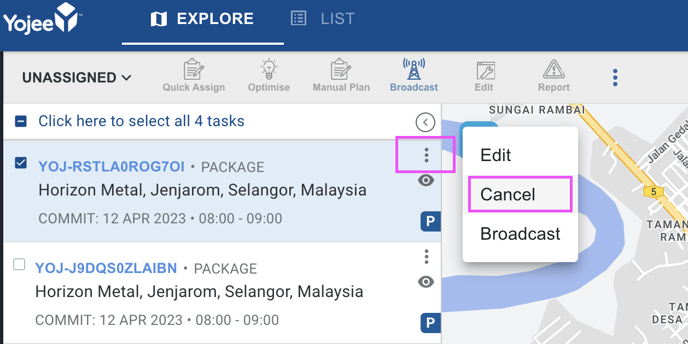 2. Select Reason Code
If reason codes have been created, select from the dropdown, otherwise you can free type the description (Optional)
3. Confirm the cancellation
Click Confirm to complete the process.