The Scan feature can be used by drivers to automatically scan the QR code on the label, and submit the completion of the pick up or delivery task.
Once scanned, the respective pick up or drop off task will disappear from the driver's task list.
If there are any submissions of electronic proof required at this point (photo and/or signature), the driver will be prompted to submit them after scanning the QR code on the waybill, and before completion of the pick up or drop off task. Please see Manage Tasks
In the drivers's stops list, click on the item to scan.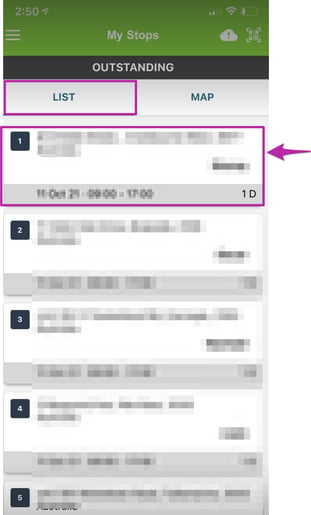 In the next screen select the SCAN button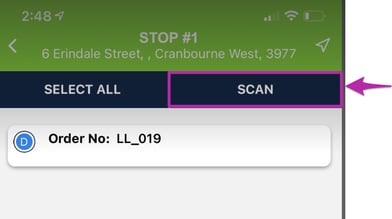 Ensure the QR reader is selected and scan the label accordingly. Your items will appear in the list shown. Once ready, you can complete the tasks.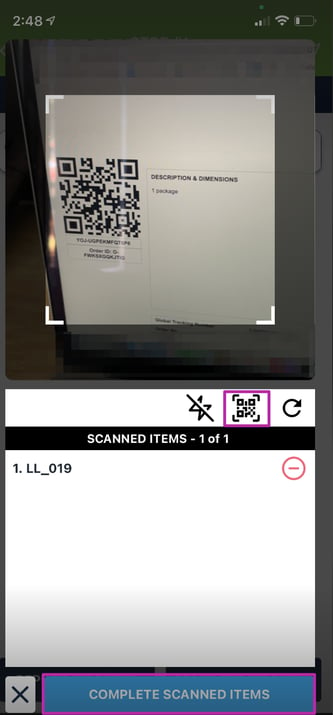 A warning will be displayed if you accidentally scan the same label twice or if the label has not already been assigned to you.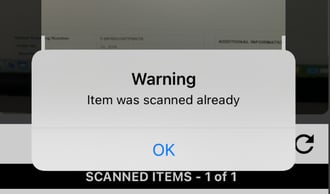 TIP 👏
Did you know you can use the flash in low light conditions? Simply click on the lightning bolt ⚡to activate!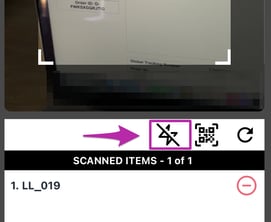 Jobs not assigned to you? No problem, you can simply scan the labels and assign directly to yourself! Click on this link to find out more!