Scanning Labels to Self Assign
A driver in possession of a consignment label can self assign using the Yojee driver app
As a driver you can assign jobs to yourself whilst you are loading your vehicle.
This as an alternative to a dispatcher assigning the jobs to the driver.
In the Yojee Drive V2 App in My Stops, click on the QR Scanner on the top right.
Click the scanner button to ensure the QR scanner is selected (default is barcode) and then scan the QR Code on the waybill and select CONFIRM.

TIP: use the flash if there is poor light


Congratulations! You have now successfully assigned to yourself.
Go to My Stops

to see the job(s) in your list of tasks.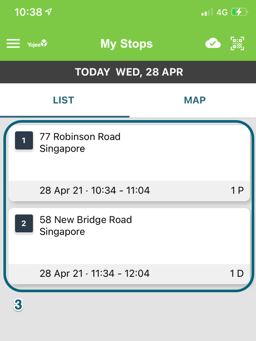 Extra Information
A warning will show if you have already scanned the waybill