Enabling Multi-leg Service Types
To enable multi-leg service types, go to;
1. Manage
2. Service Types
3. Edit
4. Toggle Multi-leg on
5. SAVE

You are now ready to create multi-leg orders. This can be done by adding in new tasks manually.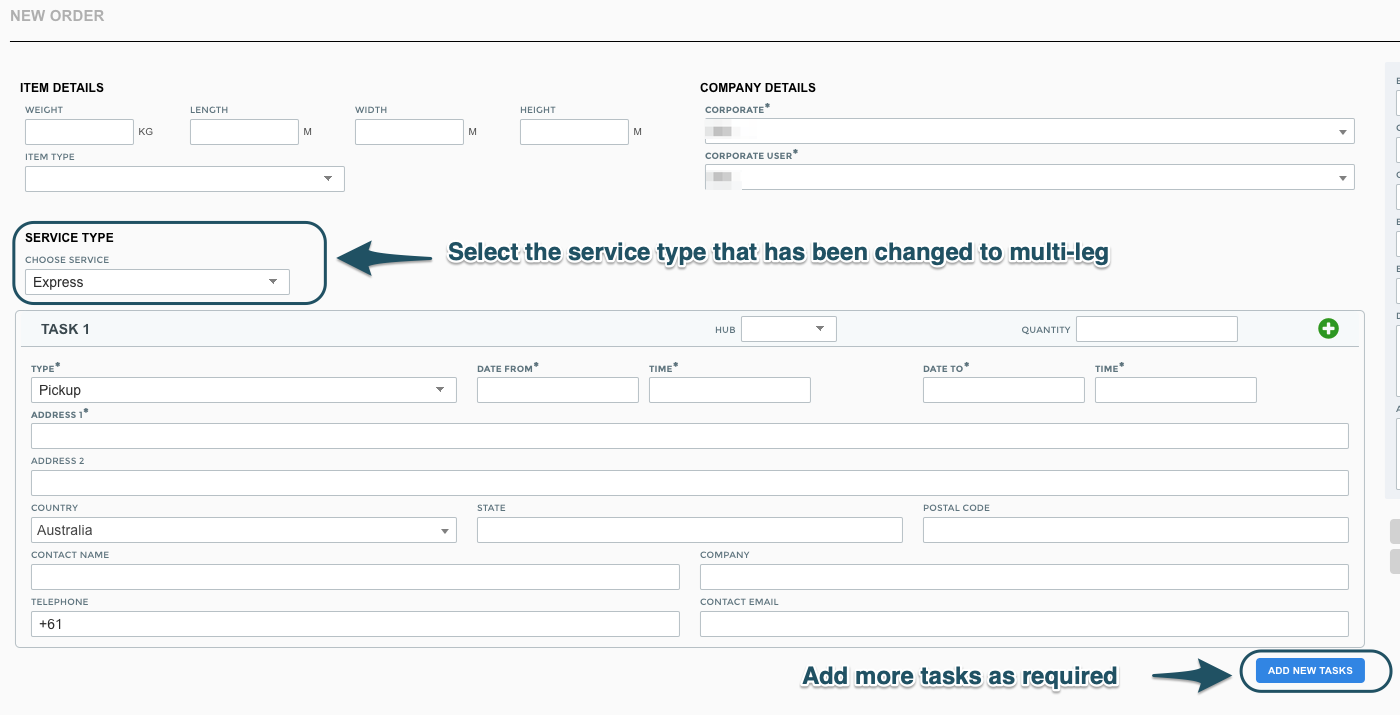 OR
You can use the multi-leg template.
To download the template, simply click on the template version in the Batch Upload popup window and export.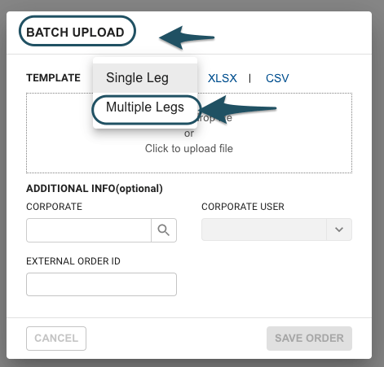 IMPORTANT

Mulit-leg templates cannot be formatted and are not compatible with the booking page.

Only 1 service type should be used per template.